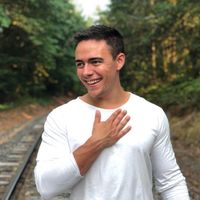 This Is Kevin's Story
I was recently introduced to Kevin and after speaking with him, I knew I had to feature him on the podcast! He's a guy with a big heart to help people and is in the process of setting up a non-profit organisation to help survivors of domestic violence.
Kevin's got so much passion and determination and I can't wait to see where this project goes in the future.
While there's no offical website for the project yet, you can connect with Kevin over at his website http://heartguy.com/