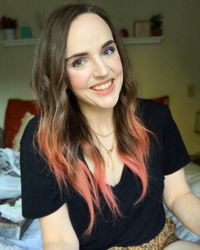 This Is Brittany's Story
I hope you enjoy this interview I had with Brittany. She is one incredible woman with such a kind heart and is already inspiring so many other people. I'm so grateful I had the chance to learn more about her story.
If you were impacted by this interview and would like to reach out to Brittany, you can check out her Instagram account.
To learn more about the free masterclass mentioned at the start of this episode, just head over to https://afterdarkpodcast.com/author