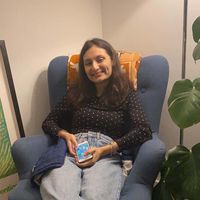 This Is Maheen's Story
In this episode, I had the chance to speak with Maheen and hear her perspective on domestic violence. As a survivor of domestic violence, Maheen decided to create the website "This Violence is not a Tragedy".
Don't forget to check out the website and see some of the great resources Maheen has created to raise awareness of domestic violence.