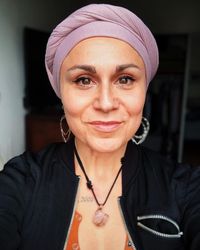 This Is Ori's Story
In this episode, I had the chance to speak to a very inspiring person. Ori's personal story of overcoming domestic violence is an incredible journey. I'm sure you'll find it just as inspiring as I did.
If you were impacted by this interview and would like to reach out to Ori, you can check out their website - https://oriaguila.com
*Disclaimer: this interview was done prior to their name change and the name used in the interview is their dead name.